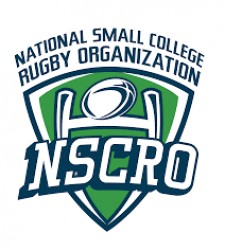 PHILADELPHIA, March 8, 2019 (Newswire.com) - The National Small College Rugby Organization (NSCRO) has selected Regis University of Denver, Colorado as the host for the 2019 Cowboy Cup playoff event, on Saturday, March 23rd and Sunday, March 24th.
The 2019 Cowboy Cup features the men's college 15s teams representing Angelo State University, St. Edward's University, New Mexico Highlands University along with the host, Regis. These teams earned the right to participate through league play in their respective conferences, the LoneStar and the Frontier.
"The selection of Regis University is based on the complete support of the school's administration not only to host this event but their long-term goal of advancing the sport of rugby on their campus," said Stephen Cohen, CEO and President of NSCRO. "This is the first time Regis will have hosted an NSCRO event and we are confident that they will make it a positive experience for all the visiting players, teams, families and fans."
The top two finishers at this month's Cowboy Cup will participate in the PacWest Region Championship, April 6th and 7th at the University of Denver. That Region Champion will move on to the NSCRO National Championship, April 26th through 28th at Siena College in Loudonville, NY.
"Regis University has had a great tradition of rugby," said Jamin Harvey, Head Coach of the Regis University Men's Rugby Club. "We are excited to get to showcase the beauty of Colorado, the campus our students enjoy and the field we play our matches on."
All games will be played on the West Field. Highlights of the weekend's schedule include:
· Saturday, March 23 @ 11 a.m. MDT – Angelo State University vs. New Mexico Highlands University
· Saturday, March 23 @ 1 p.m. MDT – Regis University vs. St. Edward's University
· Sunday, March 24 @ 10 a.m. MDT – 3rd Place Match
· Sunday, March 24 @ 12 p.m. MDT – Championship match followed by awards ceremony
About NSCRO:
Since 2007, the National Small College Rugby Organization (NSCRO) has been at the forefront of fostering and developing small college rugby programs in the United States. NSCRO is a non-profit organization dedicated to providing services to small college programs that raise the profile, image, and benefits of collegiate rugby in the eyes of school administrators. Comprised of nearly 400 men's and women's college rugby clubs who participate in more than 30 leagues, NSCRO provides an opportunity for these programs to showcase their abilities to a broader audience with a chance at a national title and ranking. Along with recognizing club and player success on and off the field, the increased visibility NSCRO creates has led to improved school support, greater on-campus interest in rugby, and growth in financial support and alumni involvement. For more information, visit www.nscro.org and follow us on Facebook, Twitter, Instagram, YouTube (Men's), and YouTube (Women's).
Source: National Small College Rugby Organization
Share: