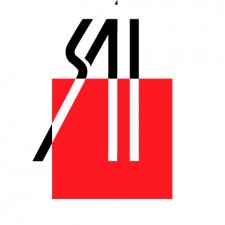 Norristown, Pennsylvania, April 26, 2017 (Newswire.com) - Norristown PA design build veterans Styer & Associates, Inc. (SAI) have brought their expertise to Valley Forge Casino Resort. Styer, a subsidiary of the StyerGroup, is a leader in the spectacular $6 million redesign and renovation of the Casino Tower.
"To reimagine and transform the Casino Tower to satisfy guests' every hospitality and leisure need, Valley Forge Casino Resort engaged the StyerGroup, a Norristown-based design-build firm," said a Valley Forge Casino spokesperson. "From the custom artwork to the dark neutral carpet with subliminal flair to the elegant, textured draperies, the result is an aesthetic that delivers a complete resort experience."
The facelift is part of a new push to attract a wider audience amid growing competition to the King of Prussia Casino Resort. The Casino Tower hasn't received an overhaul for over ten years, and the newest iteration will include two new "super" suites.
Most of the Casino Tower's six floors have been completed to date. After the renovation, the Casino Tower will have, in addition to the super suite guest rooms, 40 suites and 116 standard rooms. Renovations will include new carpeting, wall coverings, draperies, upgraded bathrooms, furniture and custom artwork.
Styer & Associates, Inc. is no stranger to Philadelphia-area landmarks like the Casino Tower. In one of Styer's most high-profile projects, they played an integral role in the design of Lincoln Financial Field, home of the Philadelphia Eagles, completed in just 28 months. Styer also scored successes with, among others, Ingersoll Rand, Hewlett Packard, Chase Bank, Lockheed Martin, Citigroup, and the Philadelphia International Airport.
Source: Styer & Associates, Inc.
Share: